vuejs development services
Vue.js is a JavaScript framework for building user interfaces. It was created by Evan You and is now maintain by him and the rest of the Vue core team members. The framework is incredibly versatile and can be used for a variety of applications. If you're looking for vuejs development services, look no further! We are a team of experienced vuejs developers who can help you with your project, no matter what it may be. Contact us today to learn more about what we can do for you.
What is Vue.js?
Vue.js is a progressive framework for building javascript apps. It is designed to be lightweight and easy to use, and it is also one of the most popular frameworks among developers. Vue.js has a number of features that make it a good choice for developers, including its small size, its ease of use, and its flexibility.
Which company developed Vue.JS?
In order to answer the question of which company developed Vue.JS, it is necessary to first understand what Vue.JS is. Vue.JS is a framework that is used for developing frontend hybrid and single-page applications. It was created by Evan You, who was formerly working at Google on AngularJS. After leaving Google, he decided to create his own framework, which would address some of the issues he saw with AngularJS.
The first version of Vue.JS was released in 2014, and has since seen a number of updates and improvements. The latest version is 2.6, which was released in October 2018.
Vue.JS is an open-source project, and as such there is no single company that can be said to have developed it. However, Evan You does work for a company called Meteor Development Group, which provides support and development services for Vue JS.
Is Vue js a programming language?
Vue.js is a library for building user interfaces and single-page applications. It was created by Evan You, and is maintained by him and the rest of the team at Google. Vue.js is a progressive framework, which means that it is incrementally adoptable. This allows you to use it on existing projects, without rewriting your code from scratch.
Is Vue front end or backend?
Vue.js is a framework for building frontend applications. It can be used to develop both web-based and mobile applications. Vue.js is a front-end framework, meaning that it runs in the browser and manipulates the Document Object Model (DOM) to display information on the screen.
Are Vue developers in demand?
Yes, Vue developers are in demand! This lightweight framework is gaining popularity for its simplicity and ease of use. Many businesses are looking for Vue developers to help them create interactive user interfaces. Evert development company tries to hire competent vue.js developers
There are many reasons why Vue is becoming a popular choice for web development. Its small size makes it easy to integrate into existing projects. The declarative rendering makes it simple to create complex interfaces. And the reactivity system keeps things performant and fast.
If you're considering a career in web development, learning Vue is a great idea. It's a versatile framework that will help you build amazing applications.
How much does it cost to hire a vue JS developer?
The cost of hiring a Vue JS developer can vary depending on the size and scope of your project, as well as the developer's experience and location. Generally, you can expect to pay $50-$100 per hour for a mid-level Vue JS developer, and $100-$150 per hour for a senior-level developer. If you're looking for a dedicated team of developers to work on your project, the cost will be higher, but you'll have more flexibility in terms of hours and project management. We got an article about some specifics about frontend developer salaries in general and how it compares to full stack developers
Is Vue good for small projects?
When it comes to choosing a JavaScript framework for developing web applications and your software development needs, there are many factors to consider. One important factor is the size of your project. For small projects, Vue.js is a great option.
Vue.js is a lightweight framework that can be used to build simple and efficient web applications. It is easy to learn and can be integrated into existing projects with minimal effort. Additionally, Vue.js apps are typically very fast and perform well on both desktop and mobile devices.
If you're looking for a technology that's well-suited for small projects, give Vue.js a try. You might be surprised at how powerful and easy-to-use it is.
Does Vue JS have future?
Yes, Vue.JS has a bright future! It is a lightweight framework that is easy to learn and use. Additionally, Vue.JS offers many benefits over other frameworks, such as being able to use it for both front-end and back-end development.
Additionally, Vue.JS is backed by a strong community of developers who are constantly working on improving the framework.
Which big companies use Vuejs?
There are many big companies that use Vuejs for development services. Some of these companies include:
– Google
– Facebook
– Microsoft
– Netflix
– Yahoo!
Does Vue.js work for mobile app development?
The short answer is yes, you can write mobile applications with the help of vue.js. Vue native is a framework specially created for that.
What is Vue native?
Vue Native is a JavaScript framework that lets you build mobile applications for both Android and iOS. It can be used to develop mobile applications using React Native, with Vue Javascript.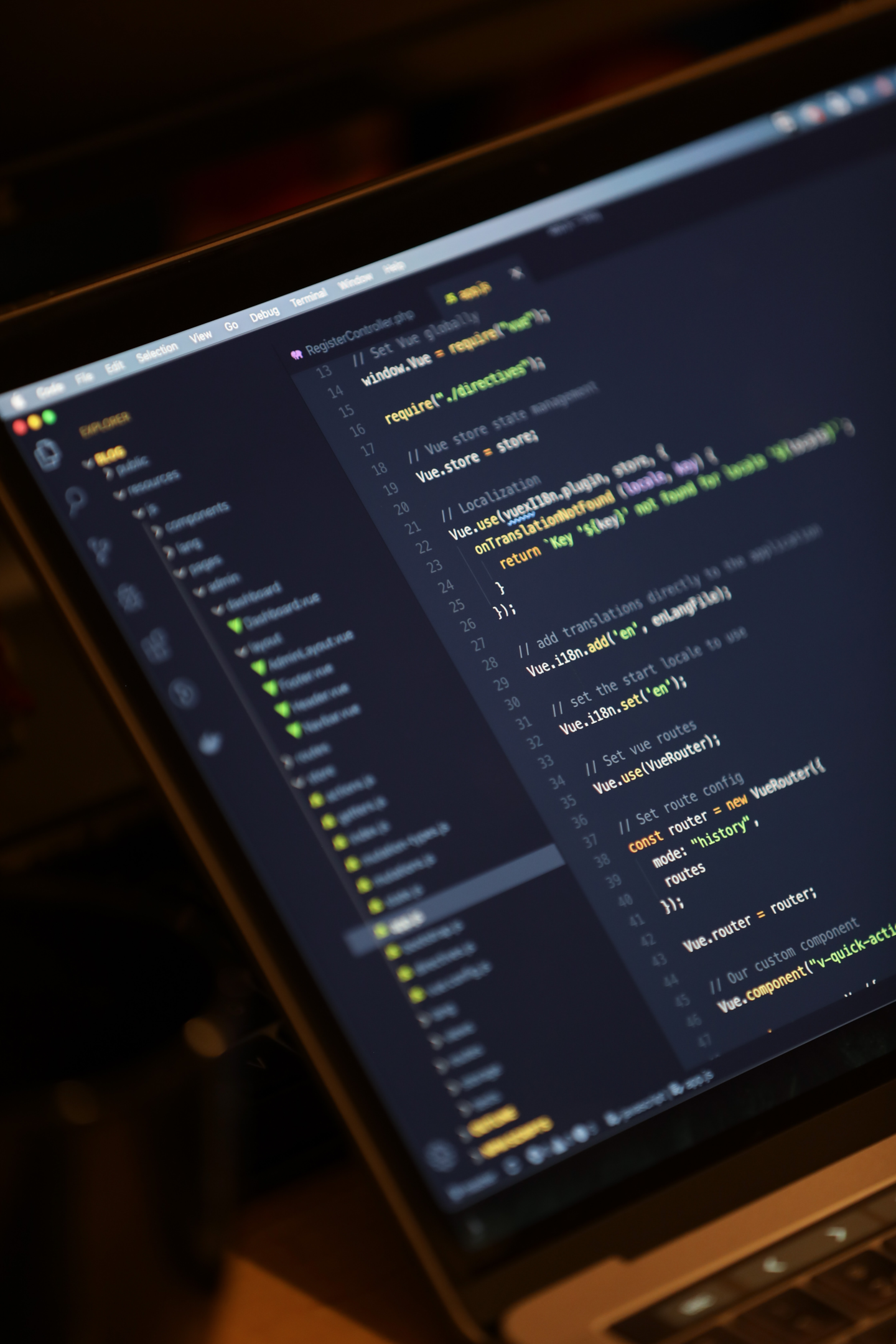 Hire vue.js developers from Nomadic Soft
Nomadic Soft is a software development company primarily focused on vue.js development and Laravel development services. That's why we have top vue.js development professionals and can provide cutting edge development services for projects of any size.
We work on both fixed price and hourly basis and provide quality assurance services and flexible engagement models for our clients. Or high performance and years of experience will provide solutions for your development process and will ensure the shortest time to market.
We are proud to provide solutions for any type of project: big full stack web application, ecommerce development, web apps, mobile apps, custom app development, any other type of software.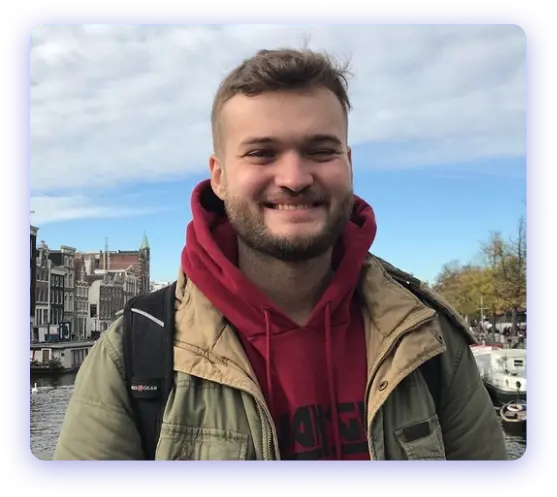 Entrepreneur and full-stack web developer capable of multitasking and completing large-scale projects in a short period of time. Founder of moy-razmer.ru and nomadicsoft.io, large experience in e-commerce and various SaaS projects