How to Choose an App Building Company in 2022
With the rise of mobile apps, there's been a proliferation of app building companies. It's no wonder – according to Statista, there were over 3.5 billion active smartphones worldwide in 2020, and that number is only going to rise. But with so many app builders out there, how do you choose the right one? In this blog post, we'll explore how to choose an app development company in 2022. From looking at platforms to reviews and more, read on for everything you need to know.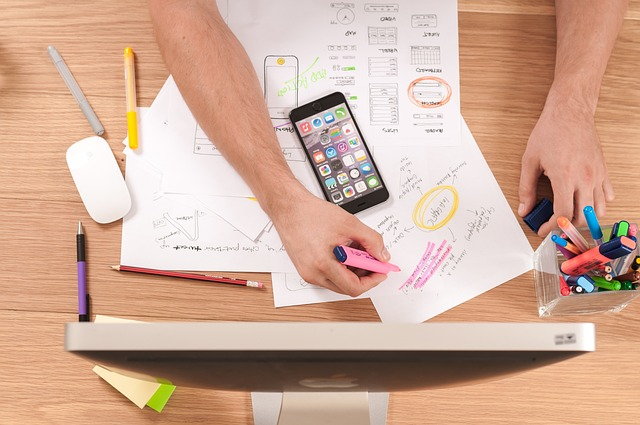 Buyer's Guide
The mobile app is viewed as the preferred method to reach more customers. Mobile app development company should be considered as your best decision to take during your growth. The selection and availability of various options is often daunting. Here are some important tips to choosing a great mobile software development firm.
Define your app's purpose
Your app's purpose will be the foundation that your entire app is built upon. It's important to take some time to really think about what you want your app to achieve and what problem it will solve. Once you have a good understanding of your app's purpose, you can start looking for an app development company that will be able to help you bring your vision to life.
Focusing On User Experience
29% will immediately delete an app if they are not satisfied with its features. (Google) Top development companies conduct in-depth research to understand the features the user wants in software. They then build a user friendly and easily navigable website that can be easily used. It ensures that the customer will continue using the application, which in turn helps the business grow. The process of custom software development focused on user experience can be difficult but it's definitely worth it.
Create an attractive user interface
Mobile app companies combine coding knowledge and visual design skills to produce appealing apps which are engaging to users. App developers have designed an attractive graphic layout including: ui ux design, convenient web mobile version, beautiful mobile app design. In general design and development should go hand in hand.
Research different top app development companies
When it comes to choosing an app development company, there are a few things you should take into consideration. First and foremost, you'll want to do your research and compare different app builders to find the one that best suits your needs.
There are a few key factors you'll want to keep in mind when doing your research. First, consider the cost of the app builder. There are free and paid options available, so be sure to compare pricing before making a final decision. Second, take a look at the features each app builder offers and make sure it has everything you need to build your app. Finally, read online reviews from other users to get an idea of the quality of each app builder.
Once you've done your research and compared different app builders, it's time to make a final decision. Be sure to choose an app builder that is affordable and has all the features you need to build your dream app!
Consider your budget
Before you can choose an app development company, you need to consider your budget and what you are willing to spend on your app. There are a variety of companies out there that charge different rates, so you need to find one that fits within your budget. You also need to decide how much you are willing to pay for your app. The more features you want, the more it will cost. If you are on a tight budget, you may want to consider a simple app with fewer features.
Check out reviews
When you're looking for an app development company, the first thing you should do is check out reviews. This will give you a good sense of what others have thought about the company and whether or not they would recommend them.
There are a few different places you can find reviews for app-building companies. One great resource is the App Store, where you can see what other people have said about the company's products. Another option is to search for the company on Google and see what comes up in the results.
If you can't find any reviews, that's not necessarily a bad sign. It could just mean that the company is relatively new and hasn't had a chance to build up a reputation yet. However, it's always worth doing a bit of digging to see what you can find.
Once you've read through some reviews, take some time to compare different app building companies. See which ones seem to offer the best value for money and which ones have the most positive feedback from customers.
Making a decision about which app development company to use can be tough, but taking the time to read reviews will help you narrow down your options and choose the right one for your needs.
Request a proposal
When you are looking for an app development company, the first thing you should do is request a proposal from each company you are considering. This will give you a chance to see what each company has to offer and how they would approach your project.
When requesting a proposal, be sure to provide as much information about your project as possible. This will help the companies understand your needs and give them a better idea of how they can help you. Be sure to include your budget, timeline, and any other relevant details.
Once you have received proposals from each company, take some time to compare them. Consider the cost, experience, and track record of each company. Also, be sure to read through the proposals carefully to make sure that they understand your project and can meet your needs.
Once you have chosen a company, be sure to sign a contract that outlines the scope of work and payment terms. This will protect both you and the company throughout the project.
What factors affect mobile app development costs?
Costs of a smartphone app depend on several factors. Platform: The major focus of any app design is the concept or the idea behind the application. In this respect, the platform selected for developing the application must be equally vital. Businesses should select an application development solution that matches with their previous applications and their plans. The Mobile App Development Platform calculates base costs for an app. For example, Apple's mobile app developer costs are much lower compared to Android & Hybrid platforms. The size of the app is an important factor in finalizing mobile app costs.
Have a phone or video call interview
When you're ready to start interviewing app-building companies, you'll want to have a phone or video call interview with each one. This will give you a chance to ask questions and get a feel for the company and their process. Here are some questions you may want to ask:
How long have you been in business? How long do you do software development in general and mobile app development in particular?
How many apps have you built? What software solutions have you developed?
How do you hire, how do you find top app developers?
What is your process for building an app?
Do you do both ios and android app development?
Can you do ux ui design?
How do you manage project changes?
Can I see some examples of your work?
Who will be my main point of contact?
What is your pricing structure?
How large is your development team?
What is your quality assurance and project management process?
What other extra services do you provide? Do you do digital marketing or work with artificial intelligence?
Are you an award-winning company?
You should also take this opportunity to get a sense of the company's culture and values. Are they professional and courteous? Do they seem like they would be easy to work with? These are important factors to consider when choosing an app development company.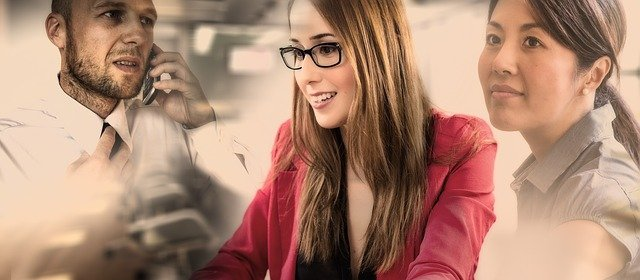 Meet the team
If you're looking for an app development company, it's important to first meet the team. Get to know the people who will be working on your project and see if they're a good fit for you.
The best way to do this is to schedule a consultation. This gives you a chance to ask questions and get a feel for the team's experience and expertise. It is a good idea to meet both management and app developers because they might have slighlty different perspectives on the process.
During your consultation, be sure to ask about:
– The team's experience in app development
– Their process for building apps
– The technologies they use
– How they handle project management
– Their pricing structure
Once you've met the team and gotten all of your questions answered, you'll be able to make an informed decision about whether or not they're the right app development company for you.
Get a contract
It's important to get a contract with your app development company. This will help protect you and ensure that you're getting what you expect. The contract should include:
-A detailed description of the app, including what it will do and how it will look
-The price of the project
-A timeline for the project
-A list of deliverables
-A clause for ownership of the final product
Make sure you understand everything in the contract before signing it. If there are any terms you're not comfortable with, be sure to ask for clarification.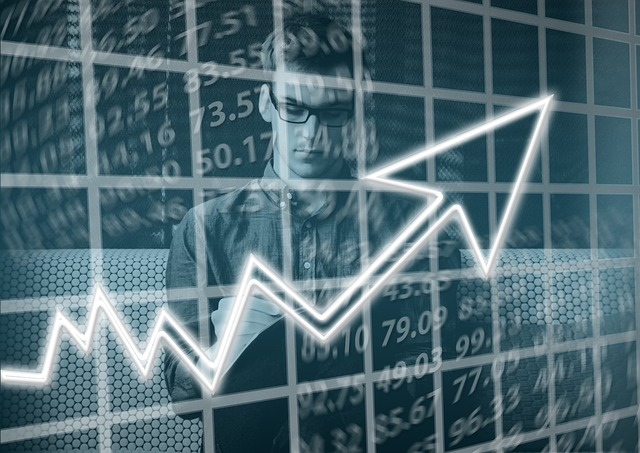 App launch
When you're ready to launch your app, you need to choose a company that can help you get it done right. Here are four factors to consider when making your choice:
App launch experience: How much experience does the company have launching apps? Do they have a proven track record of successful launches?
App development experience and software development experience in general: What kind of experience does the company have developing apps? Do they have the skills and knowledge necessary to build your app to your specifications?
Cost: How much will it cost to develop and launch your app with the company? Is their pricing structure transparent and reasonable?
Customer service: How well does the company communicate and work with its customers? Do they provide clear and timely updates during the development process? Are they responsive to customer needs and concerns?
Extra considerations
What factors affect mobile app development costs?
Mobile app development costs can vary widely depending on a number of factors, including the type of app, the platform it's being developed for, the features it includes, and the company you hire to develop it.
Here are some general ballpark figures to give you an idea of how much it might cost to develop different types of apps:
Basic utility app: $5,000-$10,000
Simple game app: $10,000-$50,000
Complex game app: $50,000-$250,000
Augmented reality app: $25,000-$100,000+
Virtual reality app: $100,000-$500,000+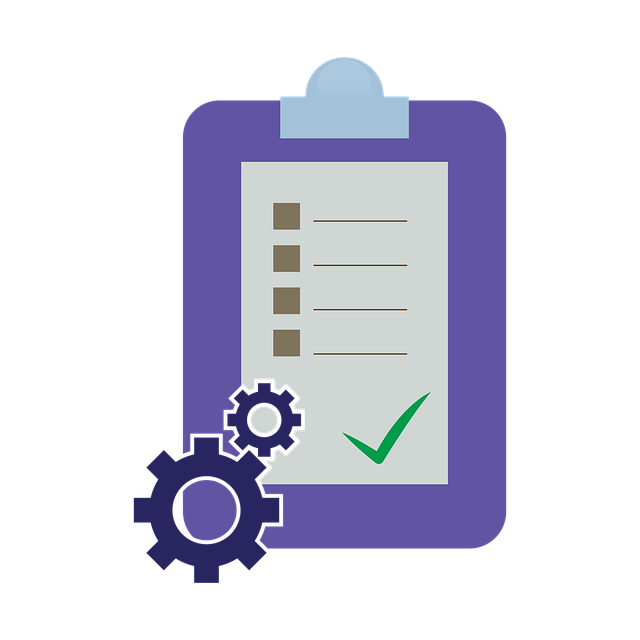 Performing Quality Assurance Testing
The quality assurance test is a detailed test to ensure that the features work correctly. QA phases include rigorous evaluation of the prototypes where each aspect of the app experiences has been evaluated for errors, bugs or usability problems. App development uses QA testing to release new functions in existing applications.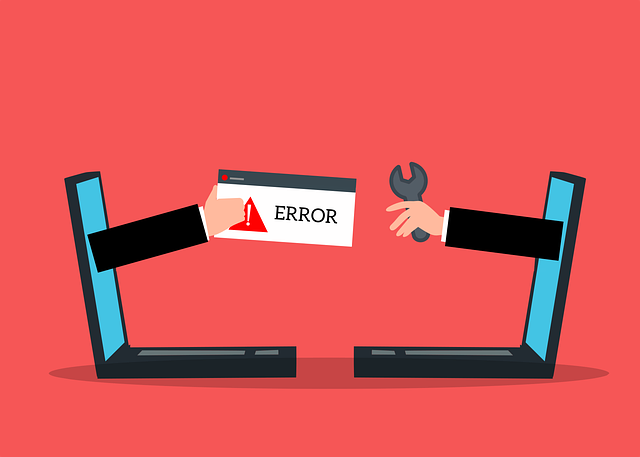 Providing technical support
Maintenance and iterations are crucial for maximizing and maintaining apps. Top tech companies across the United States still use diagnostic tools on newly launched applications to ensure everything is functioning optimally. Typically they are skilled in other fields than coding. And that includes a few others.
What is the difference between mobile app development and web development?
Mobile app development is the process of creating software for mobile devices, such as smartphones and tablets. Web development is the process of creating software for the web, such as websites and web applications.
Mobile app development generally requires more specialized skills and knowledge than web development, as the two platforms have different operating systems and user interfaces. Additionally, mobile apps are often designed to take advantage of the unique features of mobile devices, such as GPS and camera, which web applications typically do not need to support.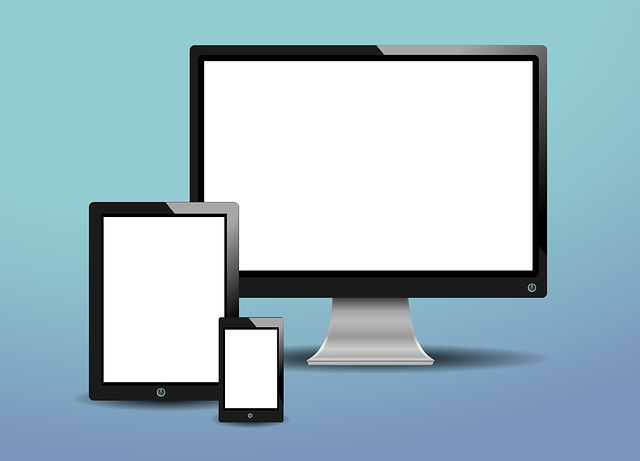 Can one codebase cover both web and mobile app?
In theory, yes. In practice, it is usually more effective to develop separate codebases for web and mobile app.
The main reason for this is that web and mobile app development generally require different skillsets and knowledge.
Additionally, because web and mobile platforms have different operating systems and user interfaces, it is usually more effective to develop separate codebases that are optimized for each platform.
What about react native? Is it any good?
React Native is a framework that allows you to develop native mobile apps using the React programming language. React Native apps are designed to be platform-independent, so they can be deployed on any mobile device.
React Native is a good choice for developing cross-platform mobile apps as it allows you to use a single codebase for both Android and iOS devices. Additionally, React Native apps tend to be faster and more responsive than traditional hybrid apps.
Final thoughts
Now that you understand the basics of app development and how to get started, it's time to take the next step. Use the resources in this guide to start planning your app and begin the development process. With a little hard work and a lot of dedication, you can launch a successful app that meets the needs of your audience.
Is Nomadic Soft a mobile application development company?
Yes, we do offer custom software development services both for mobile applications and web applications. Mobile app development isn't our speciality but we have mobile app developers in our team who can definitely help you with your project. Our company specializes in e commerce development, building web applications for marketplaces, and other types of custom software development.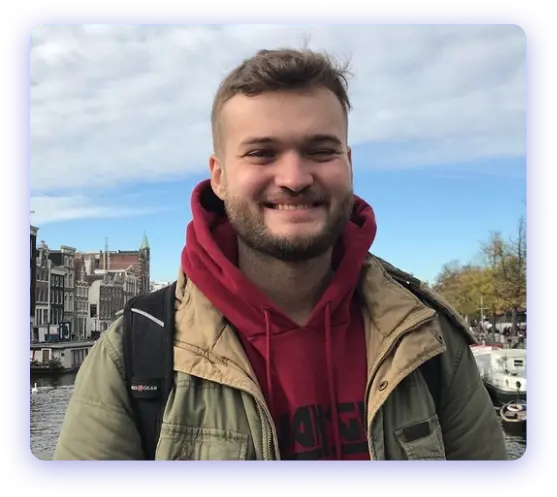 Entrepreneur and full-stack web developer capable of multitasking and completing large-scale projects in a short period of time. Founder of moy-razmer.ru and nomadicsoft.io, large experience in e-commerce and various SaaS projects